E250 Water Fed System

Designed to fit all compact vans and trailers, the Brodex E-Compact 250 litre Systems are part of the latest generation of window cleaning equipment. Built for professional window cleaners from high-impact polypropylene, with quality components throughout. Fast to set up, Easy to operate with Extremely Low Running Costs. A great entry level 250 litre machine for smaller vans.
Enquire Today about our Water Fed Systems
or Click Here to fill out the form >
Description
E250 Pure Water Cleaning Machine
A great entry-level system for beginners, particularly suited to domestic or light commercial use. All Brodex Water Fed Systems are set up to be super simple to use, really low maintenance and consumables are quick and easy to change.
100% Safety Record. 

Brodex Pure Water Window Cleaning Machines are the ONLY single piece moulded tanks on the market.
Why is this important? Because it makes them Stronger, Leak-proof and far Safer in the event of an accident. We can guarantee this superior rating of safety, as our systems are fully Crash Tested, by MIRA. We also boast a 100% Safety Record. 
The E Series tanks were created by our professional team of mechanical design engineers. As well as being stronger and safer, the striking Brodex Red tanks make your van look and feel professional.
Brodex Systems are securely mounted, using our Steel TankSafe Bracket, to and through the floor of the vehicle chassis. Safety is of paramount importance to Brodex, and rest assured our systems have gone through vigourous testing to ensure that safety.
DI or RO?
Depending on the quantity of water you are using, or the hardness of water in your location, you have two brilliant systems to consider in this size range.
E250DI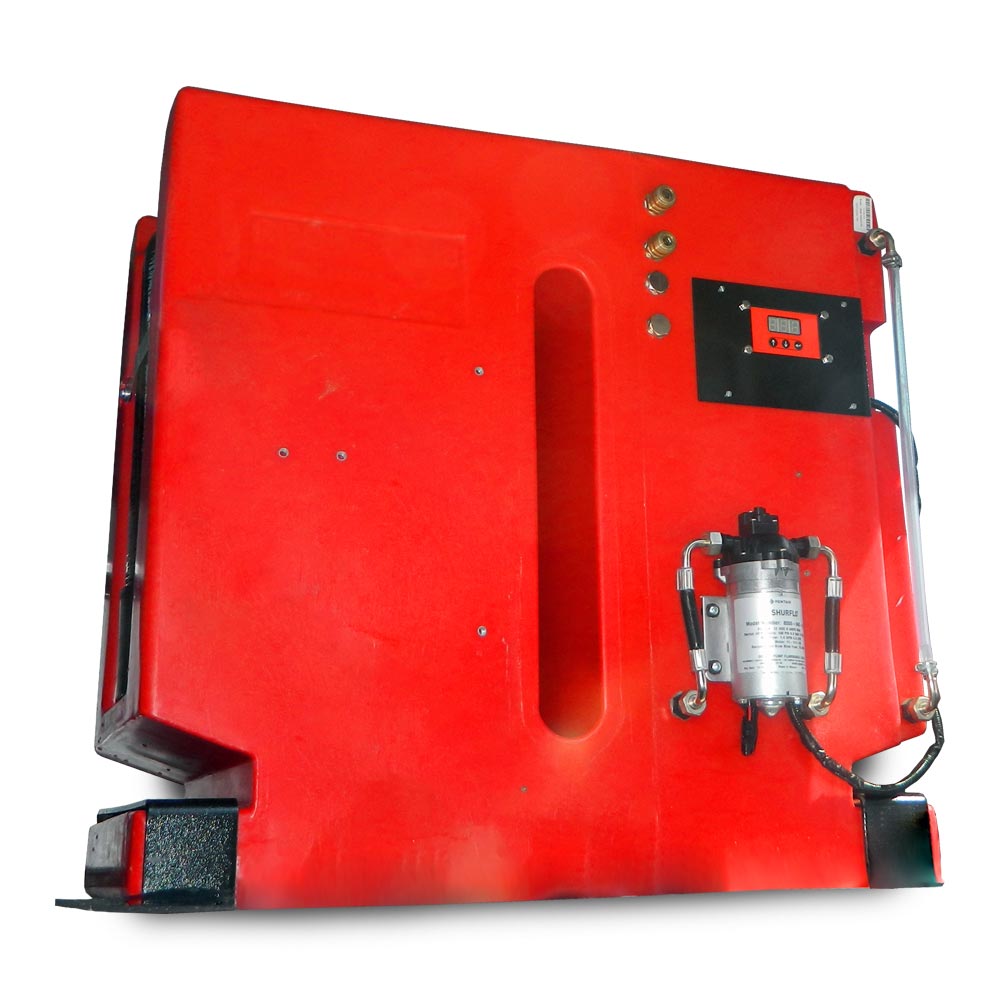 The E250DI model produces pure water quickly through a resin-based filtration system, removing impurities, calcium, lime and chlorine, and is suitable for soft water areas.
In a DI machine, the water purification takes place using ion-exchange resin only. The fill time is fast and the machine has an auto-shut off feature when the system fills, with a fail-safe overflow mechanism installed. This allows you to spend more time looking after other important business needs whilst waiting for it to fill, eliminating the need to stand by and wait to cut off the water source. The convenience of a Brodex system is incomparable.
Our DI (De-ionisation) machines are suitable for Soft Water areas. If you do then decide to take on new business in other regions, we can upgrade your existing DI model, to a Reverse Osmosis (RO) system.
Take a look further at the E250DI, with full specifications on our Datasheet.


E250RO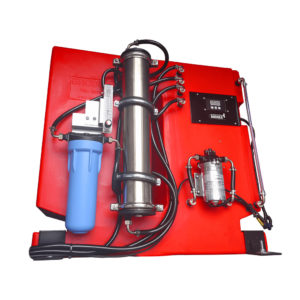 The E250RO model produces pure water using Reverse Osmosis, removing 95% of impurities (particularly suitable for hard water areas), then de-ionising resin removes the remaining contaminants which enables perfect cleaning, drying to a streak-free finish. There is no need for the use of detergents. 
In an RO machine, the water purification takes place using reverse osmosis and ion-exchange resin. Exactly the same as the DI system, the machine will automatically shut off when full (failsafe overflow mechanism installed), allowing you to tend to your more important business needs.
The E250RO is a perfect entry level system for use in Hard and Soft water areas, using Reverse Osmosis technology.
Take a look further at the E250RO, with full specifications on our Datasheet.


2 Year Guarantee
All our van mounted systems come with a 24 month warranty, giving you that extra piece of mind when investing in one of our systems. In the unlikely event of a manufacturer defect, we will ensure your system is fully serviced and fully working, allowing you to get back on the road as soon as possible. Take a look at our terms and conditions of sale HERE.
How to Purchase?
For more information on this system, or to request a quote, please get in touch with us. Give us a call or use our LiveChat function on this page. If one of our agents are unavailable, send us an email.
We do offer a finance option when investing in this system through our external finance partner. For more information regarding this, get in touch.
Call 01244 837 859 or email sales@brodexbms.co.uk
Alternatively, fill out the form below and we will be in touch.