After months of hard work on research, design and innovation, we are excited to announce our brand new Softwash System – the Brodex niagara.
The niagara softwash system removes biofilms which may have built up on exterior surfaces over time. With the niagara, you can clean using both hypochlorite and an eco-fiendly cleaning agent through the power of the D3 Dosatron®. 
If you choose to include the extra biocide box, you are set up for the ultimate clean (more information coming soon…).
Our Softwash cleaning system has a 350 Litre tank with 3 x 25 Litre drum compartment for your cleaning solution and flushing water. Kitted with a D3 dual purpose Dosatron, the system automatically adds 5-25% of your specified cleaning agent to the water coming directly from your tank, when enabled.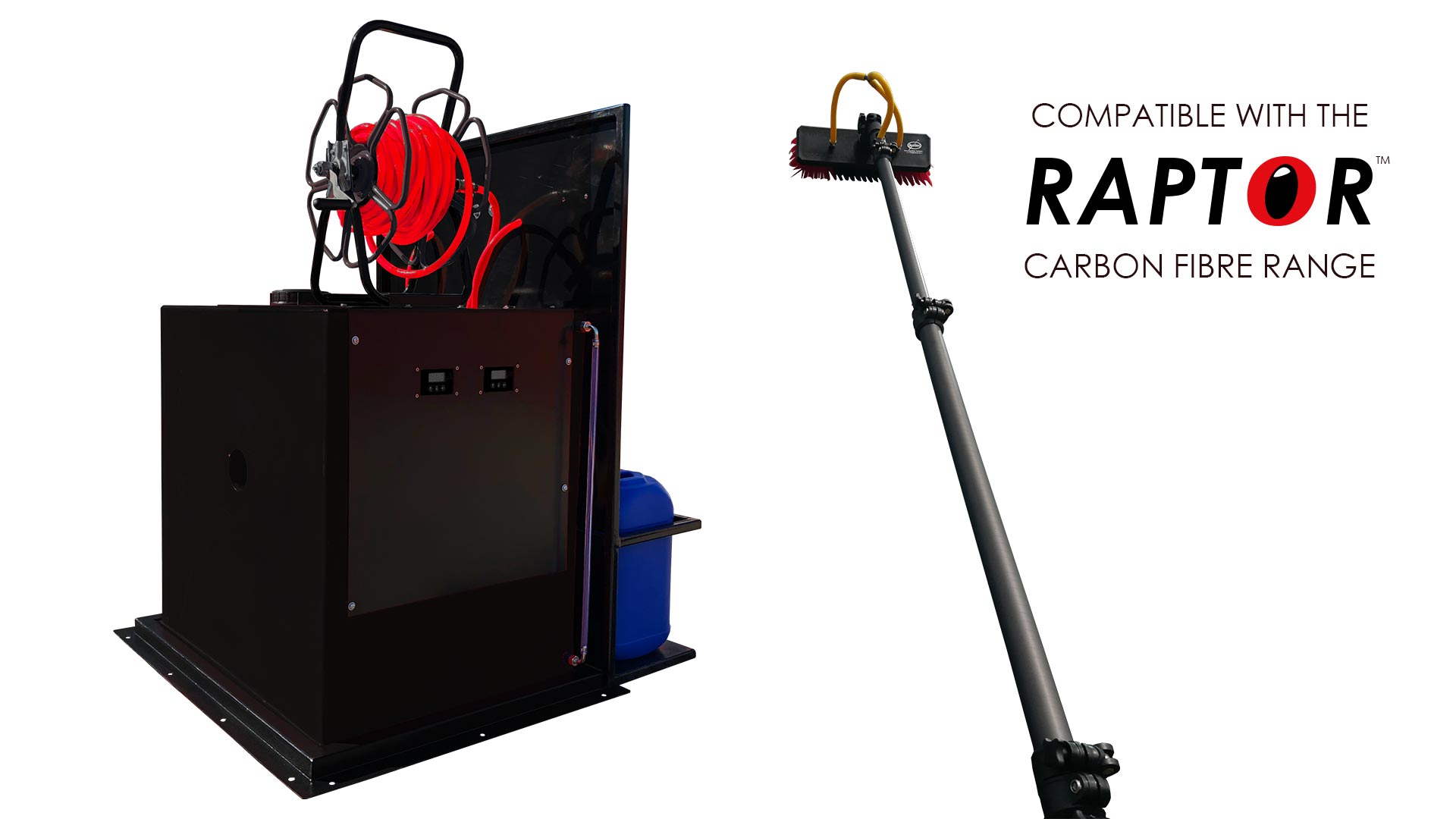 Why Softwash?
Biodegradable solution keeps exterior surfaces cleaner for up to 5 times longer compared to a standalone pressure washer. Impressively, the niagara is also fitted with a pressure washing outlet, which allows you to connect your own pressure washer and utilise both methods of cleaning, yielding the best results possible. *
Key Features
3 x 25 Litre compartments for solution

Digital Variable Control Pumps

Massive 27 Litre Per Minute Flow

Can be upgraded to 2 Operators (1 Clean, 1 Rinse)

Standalone 12 Volt Battery System (Eliminates Noisy Engines & No Generator Required)

Mounted Hose Reel

The ONLY Crash Tested Softwash System
Take an in-depth look and Order our new niagara system HERE
If you haven't already, read our introductory blog on Softwash Cleaning HERE
If you would like to learn more about the Brodex niagara Softwash System, give us a call on 01244 837 859.
By Joe Conyard (Marketing)
*(Pressure washer outlet is tank water only.)